Clearwater Farm is seeking a highly motivated individual to join our Garden Teacher and Garden Team Volunteers in delivering a 10-week garden education program to local youth organizations, childcare centers, and adults and youth with disabilities. Our Youth Education Gardens program aims to serve disadvantaged youth by increasing access to affordable and locally grown food and by teaching healthy and sustainable living skills in an urban farm setting. For more information about this program, click here.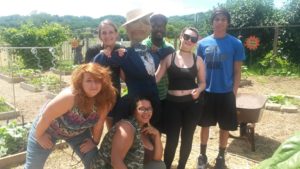 Responsibilities:
Assist the Garden Teacher with teaching daily garden classes Monday-Thursday.
Guide participants through all aspects of gardening from seed to table.
Model respect and curiosity for nature.
Ensure the general safety and well-being of participants.
Participate in maintaining garden facilities and caring for equipment.
Represent Clearwater in a professional manner and cultivate relationships with volunteers and group leaders.
Photograph the Youth Education Gardens program throughout the summer.
Assist with supervising community service projects.
Help organize a Harvest Celebration for participants and their families.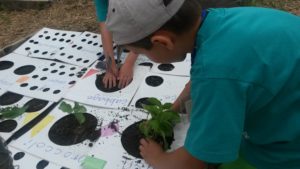 Qualifications:
Willingness to learn and teach in an outdoor farm setting under physically demanding conditions.
Positive attitude and a willingness to work with others.
Ability to communicate with a variety of ages and backgrounds.
Currently majoring or have a degree in education, natural resources, or related field.
Gardening knowledge and experience working with farm animals are a plus.
A sense of humor is a must!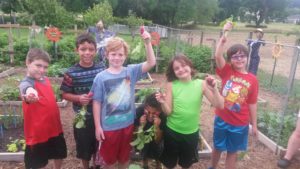 Benefits/Experience Gained:
Valuable teaching experience under the direction of professional teaching staff.
Gain experience working with a wide range of ages and abilities.
Experience in organic gardening and farm animal care and handling.
Networking opportunities with local resource professionals.
$200 weekly stipend.
References for future jobs!

Preferred Start and End Dates: June 5 – August 18, 2017 (No programming July 3-7).
How to Apply: Email cover letter, resume, and at least 2 reference contacts to:
Katie Wellnitz, Board of Directors – Education
education@clearwaterfarm.org