Rentals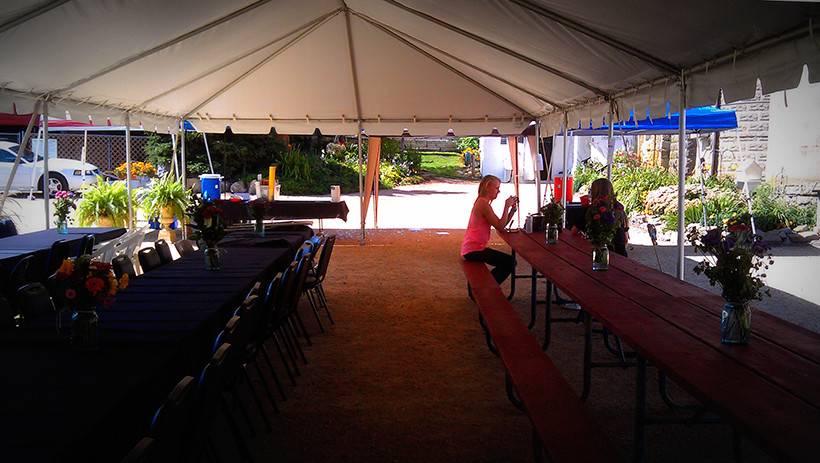 Clearwater Farm is a great setting for your next party or event. The farm is available to rent for private parties and we would love to give you a tour.  Our 1890's barn, beautiful gardens and friendly animals are the perfect setting for that "shabby chic" outdoor gathering.  We have had members host their graduation, birthday and family gatherings at the farm.  We have also been the site for Beer and Wine tastings and numerous club meetings.
There is a grassy area for games or picnics, a large fire pit with seating (wood provided), a building to serve food, an area for live music, and of course, all of our farm animals to enjoy. Picnic tables, folding tables, and chairs are on site, as well.
Fees & Pricing:
We do require all renters to have a current family membership ($50/year). Click Here for membership information.
A small rental fee is also required and is determined based on your event needs.
Please read through our Rental Rules and Regulations and submit a signed copy of the Lease and Usage Agreement.
For questions and availability, please contact Shari Collas at (608) 780-5682.